Since 2004, AskForensics has been assisting Fortune-ranked companies to win more deals and retain and grow multi-million dollar accounts. Using a forensic science approach to sales, AskForensics delivers objective insights into what's really happening behind the scenes with your prospects and customers. AskForensics is generating millions of dollars in ROI for companies including FedEx, Aramark, Equifax, Marriott, Red Hat Software, and
Coca-Cola.
AskForensics is headquartered in the U.S. with worldwide capabilities. Because many of our clients have international requirements, our methodology and skills are designed to accommodate them. We have the resources to complete executive Forensics evaluations in The Americas, Europe, Asia, Australia, the Middle East, and Africa.
THE ASKFORENSICS TEAM
The AskForensics team includes experts with extensive experience in sales, account management, and executive coaching.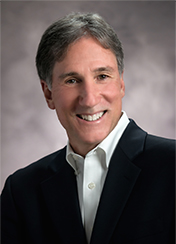 Rick Reynolds – Rick is co-founder and CEO of AskForensics. He brings unrivaled expertise in business forensics to the team, having led thousands of investigations over a 25-year period for best-in-class Fortune 1000 corporations.
Rick developed the model in the late 1980s when a venture capital firm asked him to evaluate "lost prospects" of a company seeking additional investment. Following this initial project, Rick built a very successful business providing objective and in-depth lost sales, account, and prospect knowledge to major corporations like ADP, Bass Hotels, Hyatt, IBM, Promus, Randstadt, S.C. Johnson & Sons, Sodexo, Spherion, Sun Microsystems, UPS Supply Chain Solutions, and Xerox. The formation of AskForensics in 2004 took this process to a much higher and strategic level. Rick's expertise in sales, knowledge management, market research, and analysis has contributed toward building AskForensics into a world-class partner with major corporations to improve sales, retention, and financial results.
Rick is on the national board of the National Fragile X Foundation and served as a board member of Community Health Charities. He is also the Founder of the Reynolds Fragile X Fund at the Emory University School of Medicine. He holds an M.B.A. in Marketing from Georgia State University and a B.A. in Economics and History from Denison University.
Mike Salet – Mike's career is focused on developing, nurturing, and maintaining large accounts, B2B customer account relationships. Before joining AskForensics Mike enjoyed 30 years in sales and sales management positions with two of the leading IT product solutions and services companies in the US. Both were renowned for providing innovative account relationship management, delivering outstanding customer service, and building long-term customer loyalty.
Mike joined AskForensics in 2008 and applied his extensive business experience to conducting in-depth Forensics interviews with senior client executives.  This feedback is essential to delivering objective, in-depth VOC insights and analytics to our clients.  As Operations Manager, Mike manages data gathering and throughput, and account management, for AskForensics' growing list of prestigious clients.
Mike received a BSBA in Accounting from the University of Florida. In addition to being an avid golfer, he enjoys providing one on one and group consulting services focused on personal finance, individual career development, and management through charitable organizations in Atlanta.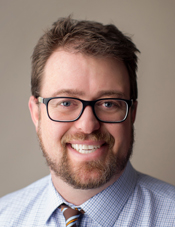 Alex Brown – Alex leads our direct and channel B2B sales efforts. He brings strong sales, B2B account relationship management, and sales leadership experience to AskForensics.
Alex started his selling career in the financial services sector with a national corporation.  He consistently met and exceeded all performance goals and rose through the sales management ranks to Sales Vice President where he oversaw a team of 110 brokers. By training, coaching, and helping team members set aggressive sales goals the team consistently finished in the top third nationally.
For the last 5 years, Alex has been with a Private Equity firm where he helped lead the acquisition team to identify and acquire over 300 independently owned doctor offices to create a nationally branded company.
Alex has a degree in finance from the University of Colorado at Boulder and a master's degree in technology from Auburn University. He makes his home in Chattanooga with his significant other, their three children, a golden retriever, and a sheepadoodle. When relaxing you will find them hiking in the mountains of Chattanooga or skiing in Colorado.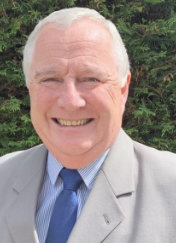 Mike Irvine –
Mike has over 35 years' of experience in business and IT solutions. He has held senior positions at VSEL, Computacenter, IKON Europe, and Ricoh Europe. Since 1999, Mike has been responsible for establishing, operating, and growing Professional Services organisations to help client businesses.
Throughout his career, he has worked with Medium, Large National, International, and Global organisations in all Major industry sectors. He has helped countless organisations to re-engineer and optimise their business processes; improve their information security and privacy compliance; improve their resilience and business continuity; and exploit new technologies to optimise their operations. In addition to client facing responsibilities, Mike has led many complex European and Global programmes to improve the organisations he worked in.
Mike developed a Service Improvement Model which he has used to deliver successful change programmes for over 20 years. He collaborated with Rick Reynolds to combine his proven model with AskForensics' data forensics-based approach to create the IaaS (Improvement as a Service) offering.
Mike is a Chartered IT Professional (CITP) and was awarded a Fellowship of the British Computer Society (FBCS) in 2009. Fellowship is awarded to individuals who have an "established reputation in the field of IT and recognises seniority, authority, and eminence". His ability to "develop appropriate solutions to engineering problems, using new or existing technologies, through innovation, creativity and change" was recognised by the UK Engineering Council when he was award Chartered Engineering (CEng) status in 2009.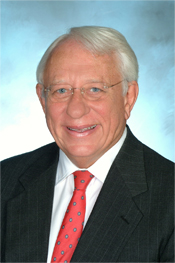 George Mercer – George is a marketing executive with extensive experience with the industry's most successful and dynamic companies: General Foods, DowBrands/Texize, and Catalina Marketing. He is highly skilled in business strategy and customer loyalty—identifying and exploiting opportunities to build competitive advantage. His role in AskForensics is to provide business analysis, write client reports, and identify opportunities for clients to strengthen customer loyalty, repel competitive threats, and build market advantage. George led Catalina Marketing's pioneering in-store, national electronic database marketing program used by retailers and packaged goods advertisers to identify and promote to high potential customer segments.
George holds a B.S. in Finance and Economics from Indiana University and an M.B.A. from the Stern School of Business at New York University.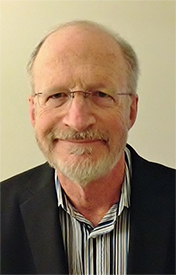 Jim Curtis – Jim is uniquely qualified to conduct interviews, uncovering the voice of the customer. His background in research and communications features efforts to identify the most significant elements in client relationships that are large, complex and sometimes misleading.  He uses this experience to help AskForensics uncover the key factors driving business decisions that impact their clients. Jim has tackled a wide range of writing, editing, and research tasks and is continually in demand for the indexing of scholarly and technical written materials, a task that requires sorting through sophisticated and sometimes abstract texts to pinpoint themes readers will want to understand and follow throughout the work. He has completed more than 300 indexes for scholarly books and for 6 years indexed two periodicals aimed at tax lawyers, accountants, and researchers interested in tax policy. Previously, Jim held faculty positions at Penn State University and Swarthmore College teaching political science. His research and publications focused on the relationship of tax policy and democratic government in the U.S. and Britain, analyzing specific details of tax policy that shaped the political systems of those countries.
Jim holds a B.A. from New College of the University of South Florida and a graduate degree from Cornell University, where he also taught courses on political philosophy during his course of study.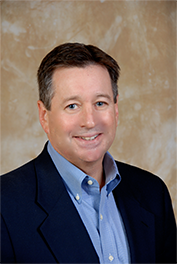 Al Kabus – Al is a co-founder of AskForensics.  Over his career, Al has had successful leadership roles on several dimensions, both at the entrepreneurial and corporate levels. He is currently President and CEO of Panolam Industries, a leading provider of engineered and decorative surfaces for residential and commercial applications.
Previously, Al has served as president of The Mohawk Group, the world's largest flooring company with annual sales of approximately $7 billion.  Mohawk recruited Al to establish a strategy and viable execution plan for the collection of commercial and international companies acquired over the last decade. Al left Mohawk after returning the division to profitability in 2010. From 2000 to 2007, Al co-founded three companies in addition to AskForensics.  These are askstrategies, Greenlight Strategies and BlueBolt Networks. Prior to launching these companies, Al served as President and CEO of Interface Americas Workplace Solutions Group and President and CEO of Bentley Mills.
Al has been published and serves as a keynote speaker at industry functions. He holds board positions with several companies and charitable organizations. He has a B.S./B.A. in Business from the University of Delaware.